Wide-leg pants are a great weapon for creating perfect proportions.Pants with a high waist and wide leg makes leg line and waist more slender,which is undoubtedly the must-have for many star hipsters.
Wide leg pants that swing back and forth with movement,can not only create a swaying sense of elegance,but also can highlight the power of urban women.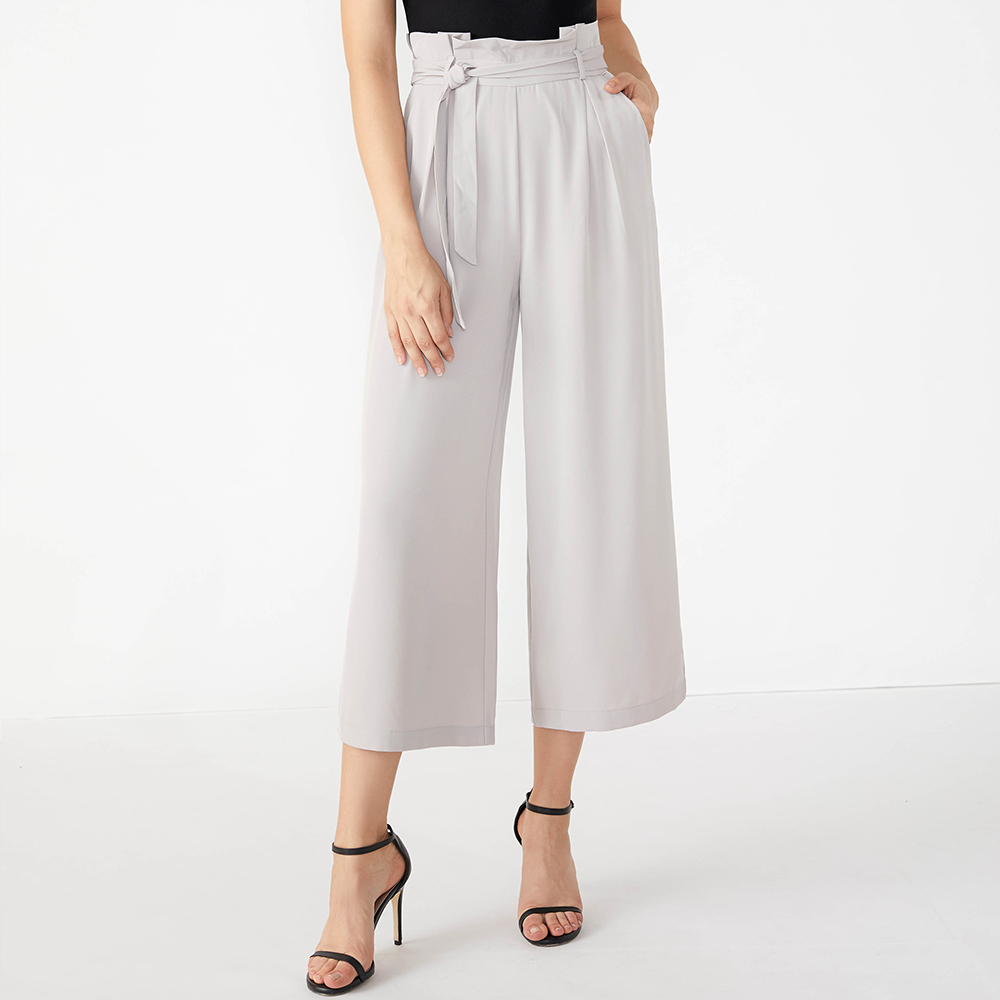 Wearing wide leg pants with high-heeled shoes in summer is a cheat for creating a long-legged silhouette.The matching waist bow tie shows the possibility of many styles.
Details of the high waisted wide leg pants such as pairing with a white shirt jacket,slanted placket,striped pattern and metal button decoration will make the pants more stylish.